How Do You EstimateThe Cost Of Cleanup And Restoration After A Fire?
10/26/2022 (Permalink)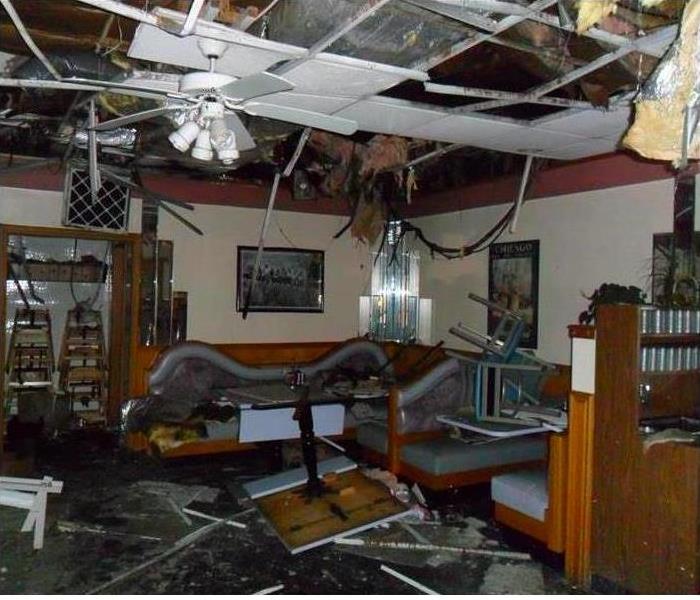 If your business has been affected by a fire, don't hesitate to get in touch with your local SERVPRO.
How Do You Calculate The Cost Of Fire Cleanup And Restoration?
Estimating the damage done by a fire in your home or business in Phoenix, AZ, is never easy. It's not just about getting rid of the smoke, soot, and water—it's about restoring your property to its pre-fire condition. So, how do you estimate the cost of fire damage?
What is a fire damage estimate?
A fire damage estimate is a written document that estimates the cost of repairing a home after a fire. When you receive your Fire Claim from your insurance company, they will send an adjuster to inspect the property. This person will take photographs and measurements so that he or she can prepare an accurate estimate for you. The adjuster may ask you questions about your belongings so that all your possessions are accounted for in their report (for example: "How many pairs of jeans do you have?").
How does it work?
Once the adjuster has finished collecting all necessary evidence and information about what happened at your residence, he or she will begin calculating how much each item would cost if he or she had to replace it with new items. This process is called replacement value. If something was irreplaceable—like family heirlooms—and cannot be replaced by purchasing another exact replica, then its value will be determined based on what someone might pay for it at auction or other means.
The Steps of Fire Damage Cleanup and Restoration
Assessing the Fire and Smoke Damage
Fire damage is a complex and multi-faceted process. The first step to assessing the fire and smoke damage is to determine what's salvageable, which can be done by looking at each item individually. Next, you should tarp and board up your property so that outside factors don't damage your property. After that, the damage needs to be cleaned up before the restoration can begin.
Tarping and Boarding Up Your Property
If you have a residential property, it's important to begin tarping and boarding up windows, doors, and other openings on your house. This can help prevent damage from rainwater and wind erosion. The most effective way to board up your windows is going to be with plywood.
Usually, a fire cleanup and restoration specialist will offer tarping and board-up services!
Fire Cleanup Services
After the fire, your property will be a mess. The fire department will have left it in shambles, soaked and charred. You need to hire a company that specializes in cleaning up after fires to restore your home back to its pre-fire condition as soon as possible.
Fire restoration specialists will remove all the debris and contaminants from your property, including ash and soot stains that may not be visible at first glance. They'll also clean and disinfect the premises so there's no chance of bacteria or mold spreading around through air or dust particles left behind after cleanup efforts are complete.
Once everything has been removed from inside your house (including furniture), they can begin repairing affected areas such your floors, walls, and ceilings. Some companies, like SERVPRO of Northwest Phoenix, also offer content restoration services as well.
The Fire Restoration Phase
The final step in the process is known as the fire restoration phase. This is when the property is cleaned and restored to its pre-fire condition. Depending on how much damage was caused by a fire, and how long it takes for your insurance company to process your claim, this can take several weeks. In some cases, you may need to stay at another home or hotel until repairs are completed.
If your home or business has been affected by a fire, don't hesitate to get in touch with us. We can help you through every step of the process. Our team has years of experience in assessing and repairing damaged properties, and we always treat our customers with respect, compassion, and honesty.