Shielding Your Home in Phoenix, AZ: A Guide to Storm-Proofing
9/12/2023 (Permalink)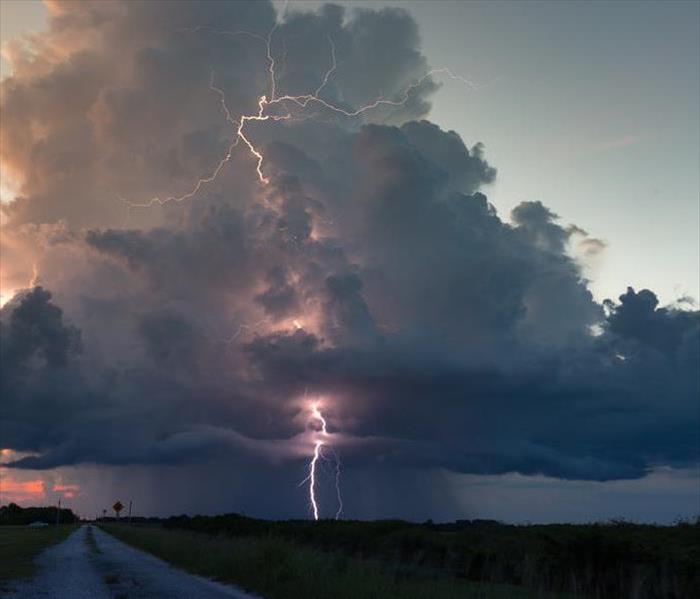 While Phoenix, AZ, is renowned for its sunny climate, occasional storms can still bring unexpected challenges.
While Phoenix, AZ, is renowned for its sunny climate, occasional storms can still bring unexpected challenges. Protecting your home from these weather events is essential, particularly when it comes to storm-proofing your windows and doors. In this blog, we'll explore practical strategies to safeguard your home against storms, ensuring that your windows and doors remain secure and your property remains protected.
Understanding Phoenix's Storm Challenges
Though Phoenix may not experience hurricanes or blizzards, monsoon season can bring intense dust storms, heavy rains, and even microbursts. These weather phenomena can place considerable stress on your windows and doors. Storm-proofing measures can help prevent damage and maintain the safety and comfort of your home.
Reinforce Windows with Impact-Resistant Glass
Investing in impact-resistant glass for your windows can significantly enhance storm protection. This type of glass is designed to withstand high winds, flying debris, and potential impacts during severe weather. It not only shields your home from damage but also reduces the risk of shattered glass causing harm to occupants.
Install Storm Shutters
Storm shutters provide an additional layer of defense for your windows during storms. These shutters can be easily closed before a storm arrives, preventing debris from hitting and damaging your windows. They are available in various styles, including accordion, roll-down, and colonial, allowing you to choose the option that suits your home's aesthetic.
Seal and Weatherstrip Doors
To prevent water infiltration and drafts during storms, ensure that your doors are properly sealed and weatherstripped. This not only improves energy efficiency but also prevents moisture from entering your home during heavy rains. Regularly inspect and replace weatherstripping as needed to maintain an effective barrier against the elements.
Reinforce Door Frames
Strong winds can exert pressure on door frames, potentially leading to structural damage. Reinforce your door frames with additional hardware, such as heavy-duty screws and reinforcement plates. This added support can prevent doors from being forced open by strong winds.
Consider Impact-Resistant Doors
Similar to impact-resistant windows, impact-resistant doors are designed to withstand high winds and potential impacts. These doors are constructed with reinforced materials and hardware, making them more resistant to damage during storms. They come in various styles, including entry doors, patio doors, and sliding glass doors.
Trim and Prune Landscaping
Well-maintained landscaping can prevent debris from becoming projectiles during storms. Regularly trim trees and shrubs around your home to minimize the risk of branches or other objects hitting your windows and doors during high winds.
Storm-proofing your windows and doors is a proactive step towards ensuring the safety and protection of your home in Phoenix, AZ. Impact-resistant glass, storm shutters, proper sealing, and reinforcement are all valuable measures that can minimize the impact of storms on your property. By taking these steps, you can reduce potential damage, enhance your home's resilience, and enjoy greater peace of mind during stormy weather.